I'll be there by 1030 I said confidently. I'd typed the destination into maps and had a 10 minute buffer, for me, that's luxury. 
It was all planned out, I'd cue up a few Sodajerker on Songwriting podcasts for inspiration and then half an hour out of Bathurst I'd do my vocal warm-ups, 'cause I'm a professional. 
Oooh, if I go the back road I can save myself an additional 4 minutes. I mean, who wouldn't? 
6.5km out of Orange. 
Thump. 
Hiss. 
I don't remember the wheel pulling to the right this much usually. 
And being that there wasn't a towel or sheet 3/4 of the way out a window, that flapping noise was concerning too. 
Dodge the pothole is an intriguing game on our roads currently. Evidently it was one that I was unskilled at. 
Let me show you a picture.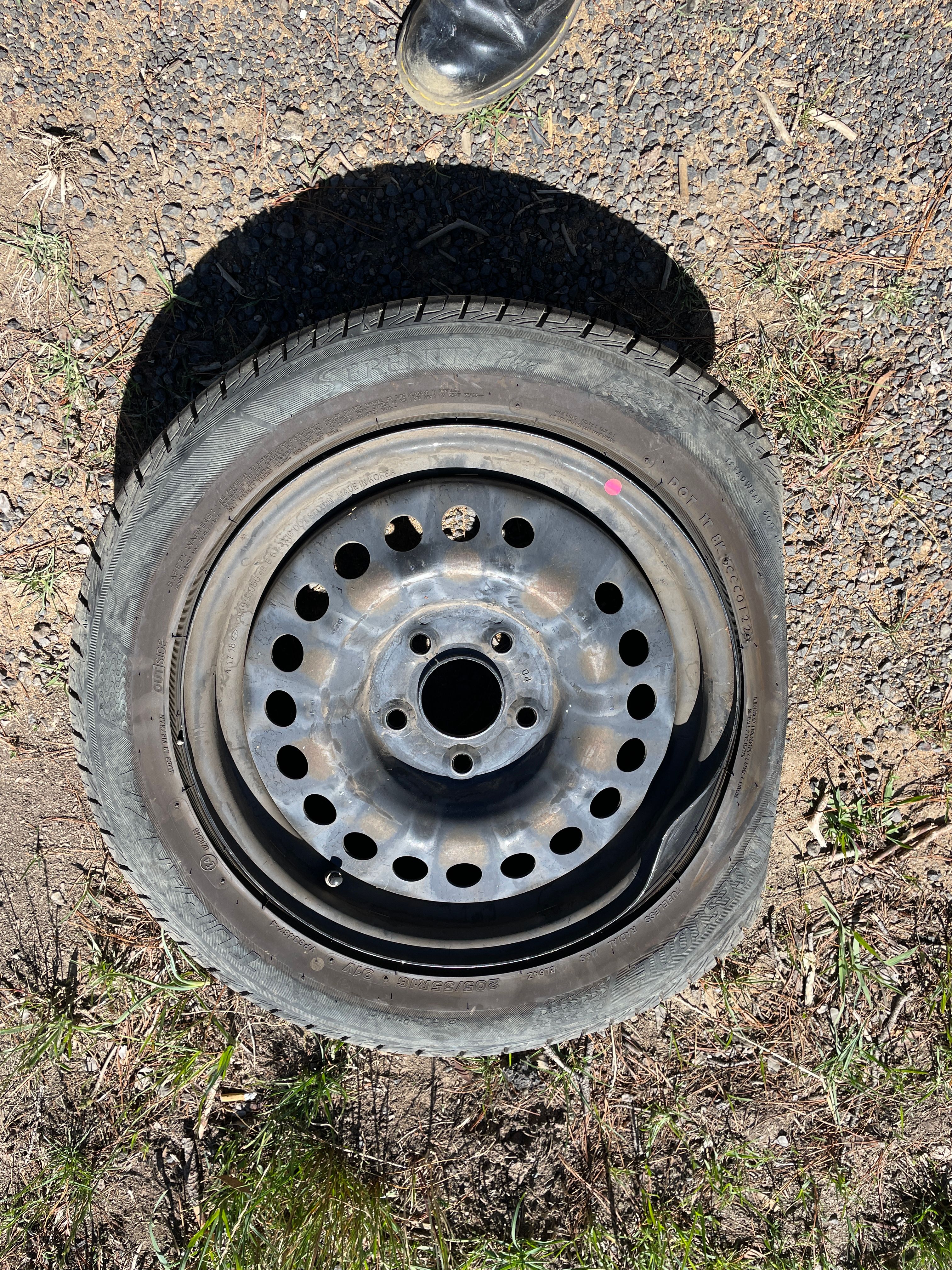 Two people actually stopped to offer assistance. That felt nice. 
Tyre changed and I limped to Bathurst, dented rim and bruised driving ego. Kris went beyond the producer's stated role and morphed into my taxi as well so I could eventually get to the studio and we could start work. I had started with a day and a half to record 10 songs. The clock was well and truly ticking. 
"The Boatshed" is idyllic… beautiful in its simplicity - if I could translate even some of that into the recording I'd be on a winner. "Start with an easy one", Kris said. I laughed (internally), wishing I'd had a few more run throughs. The idea that you can forget a song that you wrote is intriguing - and all too common. 
The next few hours were a whirlwind really. Somehow, among the birdsong, either side of the setting sun, we tracked guitar and vocals for 5 songs. I was halfway done, at the halfway point. Considering how things started, I was pretty pleased. 
I'm partial to the odd spanner throw of course - ask any band mate who's heard me suggest a new song 3 weeks shy of a gig - and I had this gnawing feeling I couldn't shake. 
"Don't hate me" I said to Kris "but…" 
"You got someone else to play piano?" he offered… 
"Well, no, but… I've written a new song…"